The Problem
The modern labor market requires people highly skilled in the use of digital tools with the estimated percentage of jobs today requiring at least a minimal level of digital competences reaching 90% (EC, 2020).
This has created the danger of people being left out due to their difficulties to adapt to the new reality.
The Target Group
AR4Youth targets young people aged 13 to 30, placing special emphasis to young NEETs who do not otherwise have the opportunity to advance their digital skills for meeting the new labour market demands.

The Goal
The goal of the project is to enhance the advanced digital skills of young people and sensitise them towards the preservation of our intangible cultural heritage.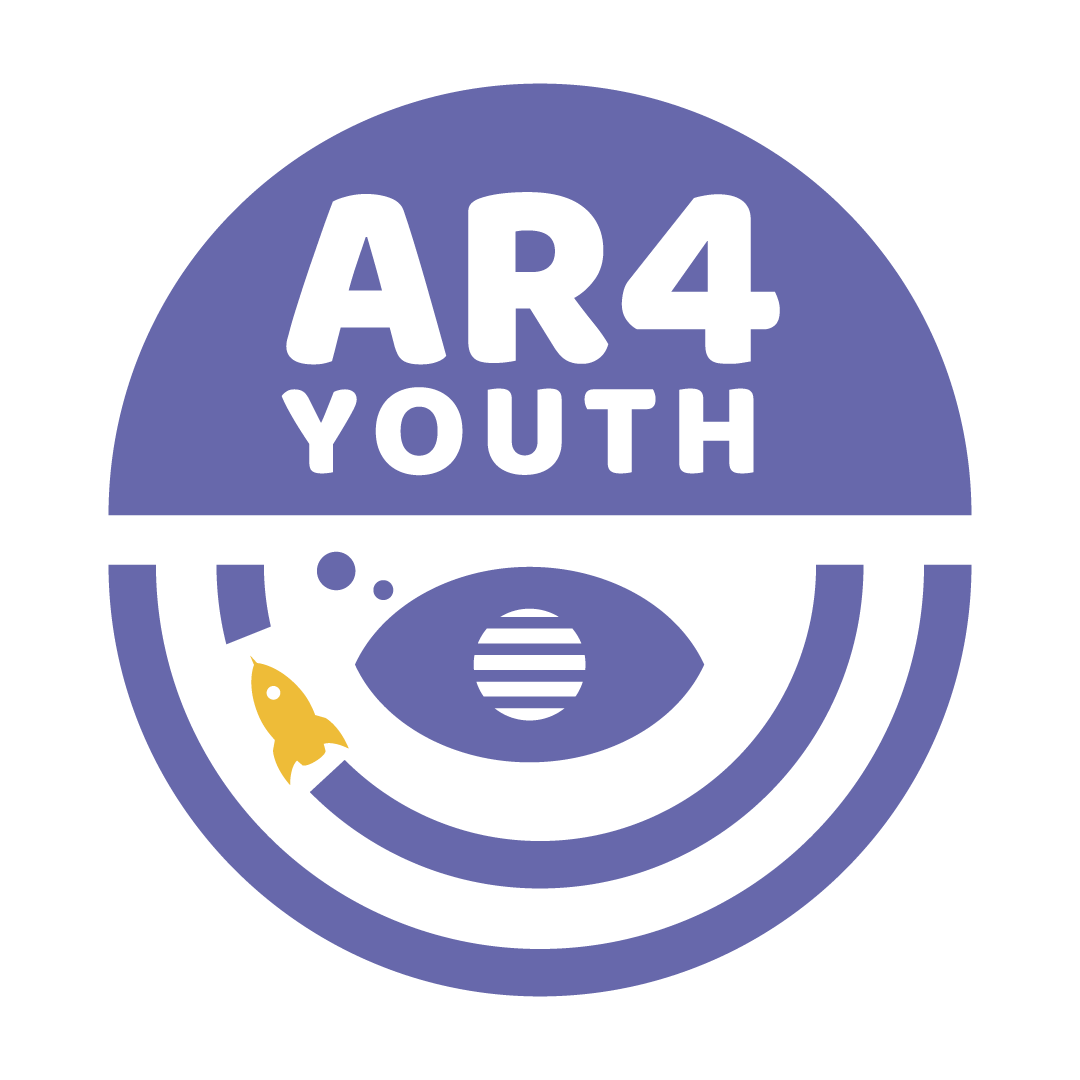 The Solution
AR4Youth aims to help young people & NEETs adapt to the needs of the modern reality by training them on Augmented Reality (AR). More specifically it will equip them with the knowledge of how to conceive, design and implement an AR project for digitizing and augmenting books, guides or manuals.
The Innovation
Augmented Reality (AR), is one of the technologies which have seen an exponential growth during this period but instead of directing the effort towards the development of another AR development App, AR4Youth will take an innovative step forward by providing a methodology which allows the creator to design an AR project; a need that has yet to be addressed. Moreover, the tool will be designed to be content agnostic allowing it to be applied with any content, adding in this way to it's versatility.
The Impact
It is expected that young people will become more competent in their effort to enter the current labour market and more capable of conceiving and implementing their own entrepreneurial ideas.